This year (2023) was the first we have tried to grow Tomatoes at the new Allotment. I was aware of the risk of blight. As soon as I mentioned tomatoes to my fellow allotmenteers, it would be followed swiftly by "Oh, good luck". Then some murmuring about blight. Suffice it to say we well and truly got blight! However, all was not lost we had Primabella to the rescue.
For those not in the know, and I wasn't until this year, Primabella is one of the first truly blight resistant cherry tomatoes. During the beginning of the year, when most of us are poring over seed websites to try and find exciting vegetables and fruits to grow, I discovered Primbella tomatoes.
Each year, I buy my tomato seeds from Realseeds.co.uk and I remember spotting the words "BLIGHT RESISTANT" next to the name Primabella. To be honest, I wasn't bothered about them being blight-resistant. I just liked that they were the same variety as some particularly tasty tomatoes I bought in M&S a few months earlier.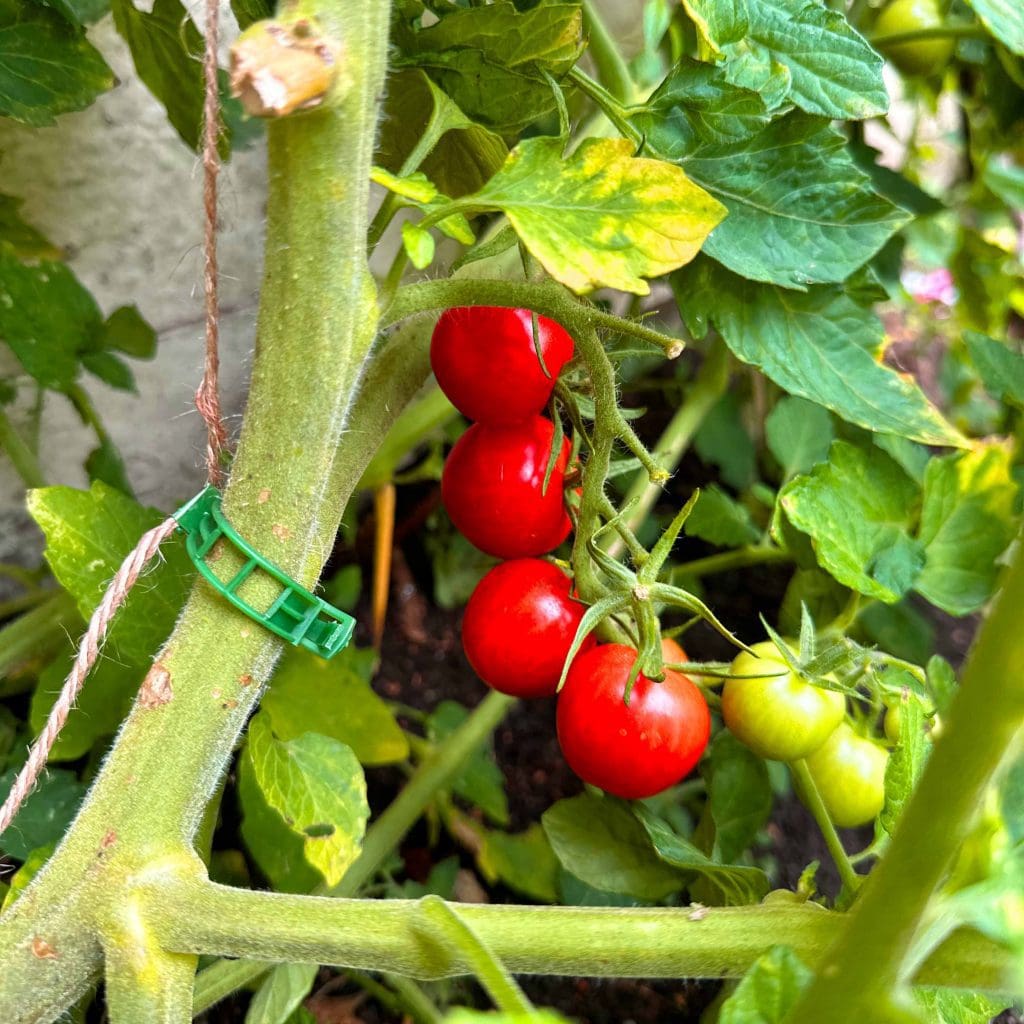 Growing Primabella
When it came to sowing them, they were the ones that I was eager to grow the biggest. Sown alongside Sungolds and some Sweetie varieties, the Primabellas came on really strong. Quick to break through the potting compost. After transplanting into the allotment, they were solid growers that threw out more side shoots than most varieties. They needed constant pinching out.
Flowering was plentiful and particularly vigorous with growth. I would say they were slightly later than my other varieties to flower, but that could be down to the awful weather of July and August 2023.
One unusual indicator of tomato quality, in my opinion, is the smell of the plants. That earthy tomato smell when touching the leaves was particularly fragrant on the Primabellas. Something that makes you feel like you have done some proper "growing of things" when the smell persists even when you get home.
Then the dreaded blight came along. The blight started to show on my super early Galinas and then progressed quickly to the Sweeties. The Sweeties, to my horror, were touching the Primabellas. I decided to document my efforts in attempting to control the blight, which you can see here: https://youtu.be/BxcYJJTgVBA?si=mwh298QCSKMFi8HI
With a lot of pruning of the blight-infected leaves, I started to notice that I wasn't pruning anything off the Primabellas at all. I checked back on the Reelseeds.co.uk website and realised that these were the blight-resistant varieties that I bought.
Harvesting
Fast forward 4 weeks. After harvesting a few Sweetie and Gallinas that were not trashed by blight, I am harvesting beautiful, complete vines of Primabellas. Not a single part of the Primabella plants has been infected by blight, even though they are touching leaves and tomatoes with obvious blight.
The Taste!
In short, they are a revelation! When it comes to taste and appearance; They have a lovely balance of sweetness and a full-bodied taste that brings back memories of salads in Sardinia. Our favourite place! A very rich, full red colour when ripe and a slightly larger cherry tomato size compared to its peers, about 7cm in diameter. Perfect for slicing in half and scattering over a salad. Check out our Salad page for some delicious recipes using Primabella tomatoes: https://thekettlewhistle.com/category/salads/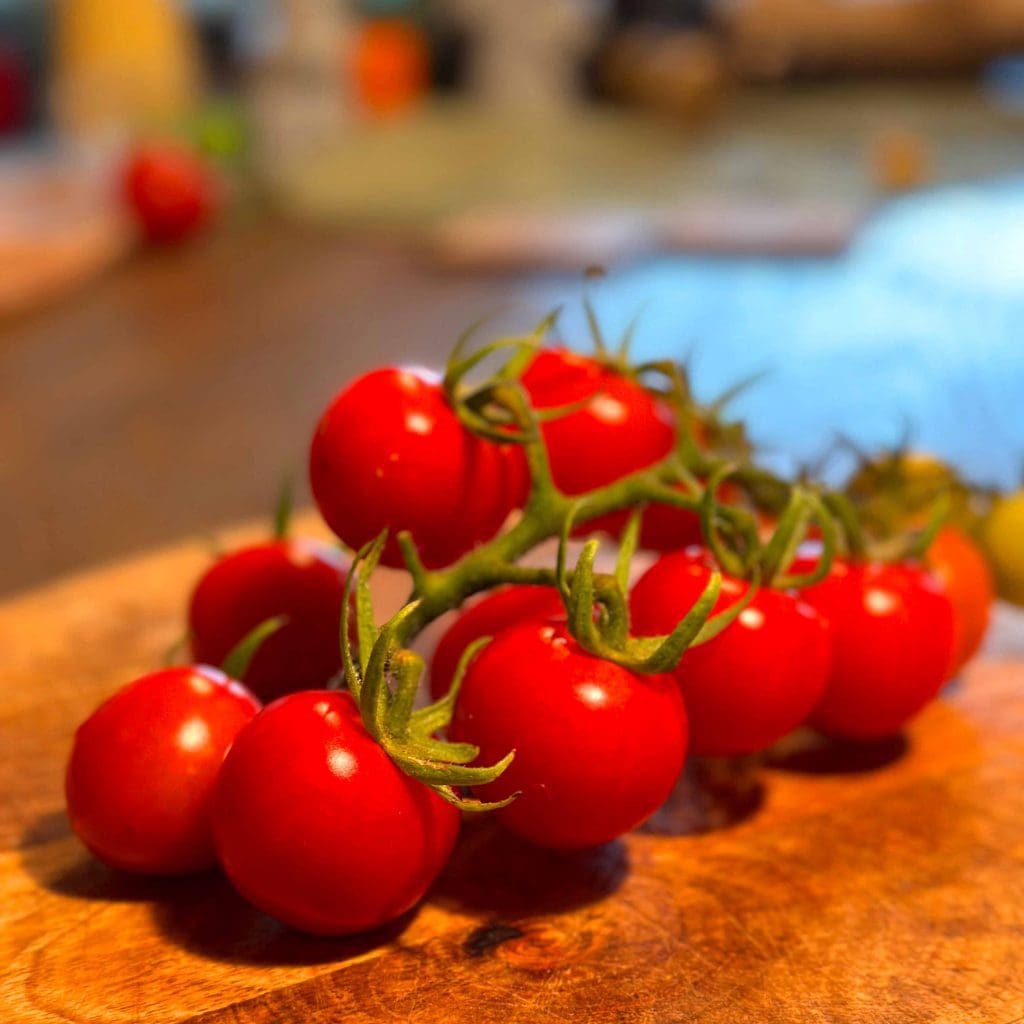 Next year, I will be focusing mainly on the Primabellas. Even as I write this in early September, there are still at least another 7-8 vines on each plant that are likely to ripen prior to our frosts. With the success of Primabella, I need to find a large salad-type tomato other than Crimson Crush to complement them for blight resistance. If you have any firm favourites, please comment below!
Thanks for reading, hope to see you again soon.
---
To see for yourself, check out this video of how Blight resistant Primabella really are.